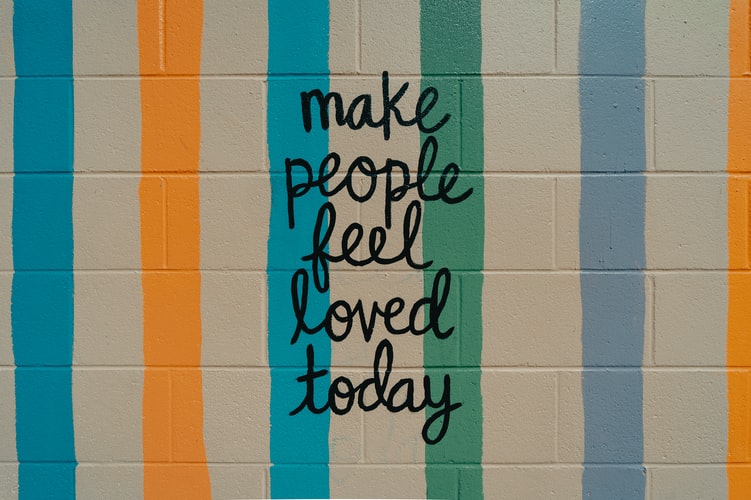 If anything positive has come out of the past few months, with the outbreak of a pandemic, it is the tales of heart-warming philanthropy, unity and compassion. The world, at times, seems a harsh, hostile and materialistic place but amongst all this, the pandemic has revealed an innate kindness in the human consciousness. People have shown that they can come together in the toughest of times to help each other out and show incredible acts of kindness and generosity.
In the UK alone, people have been going the extra mile to support their local communities and the most vulnerable. Businesses have been stepping up to produce PPE; and celebrations of keyworkers have been taking place up and down the country. Children have been spreading cheer for the NHS by painting colourful rainbows, the homeless have been sheltered in hotel chains and NHS workers are having their shopping spontaneously paid for by strangers in supermarkets.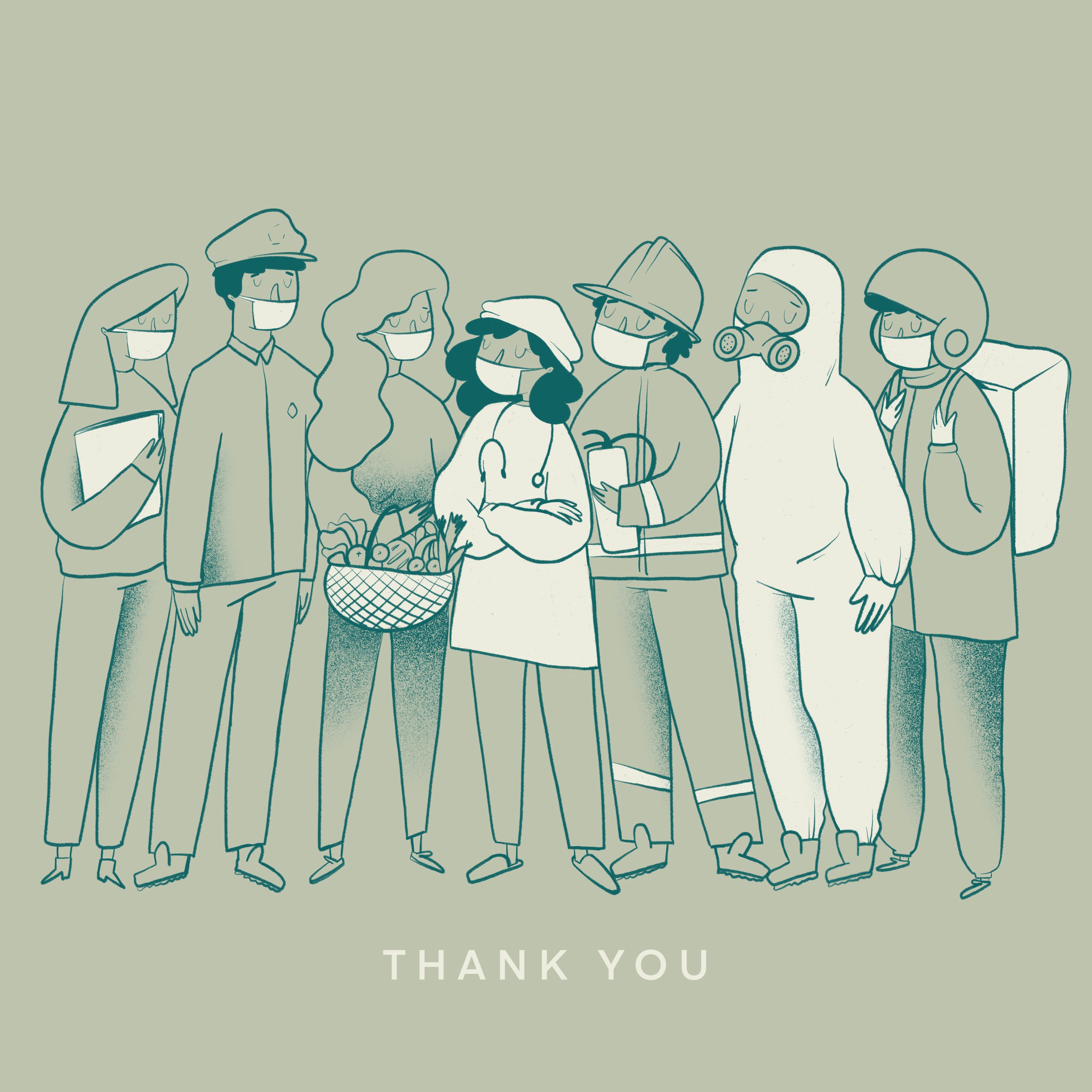 Even on our own doorstep, in Cornwall, small acts of kindness have travelled far and wide. Becky Wass, from Falmouth, set a viral kindness campaign by designing a shareable postcard that lists services for people that are self-isolating. The campaign struck a chord with people across the world.
It would be somewhat remiss of me not to mention the legend that is Colonel Tom, a World War 2 veteran who raised over 30 million pounds for the NHS by walking laps of his garden. I say Colonel because he started off as a Captain, but after his amazing feats the Queen gave him this honour!
In a crisis like the one we are seeing kindness has come closer to the surface. The good deeds that have been occurring are a daily reminder of how small random acts of kindness (RAK) can have an impact far greater than anyone would have imagined pre-pandemic. We now have to use this opportunity to harness this community spirit and help kindness remain part of the collective consciousness of the nation.
The Mental Health Foundation has decided to make kindness their theme for this years' Mental Health Week on the 18th-24th May. This is in recognition of the challenging times we have all experienced lately with regards to the pandemic. In this blog I will discuss what kindness is, give examples of how you can be kind and explore why kindness not only feels good, but is also extremely good for your physical and mental wellbeing.
What is kindness?
Sir Winston Churchill: "We make a living by what we get. We make a life by what we give"
Kindness is doing good deeds for others or putting others needs before our own and it can take many forms:
Being kind to others - friends, family, colleagues and complete strangers
Receiving kindness and showing gratitude
Being kind to yourself - it's just as important to allocate some time for self-care so you look after others! (e.g. listen to your favourite music, buy yourself a treat)
Being kind to the planet or nature
What are the barriers to kindness?
External rewards
Self-interest (you can't give to get)
Risk to self or others (fear of being rebuked)
Lack of confidence
Not being aware of others; too busy and distracted
Negative emotions
Hunger
Fatigue
It is better to give than receive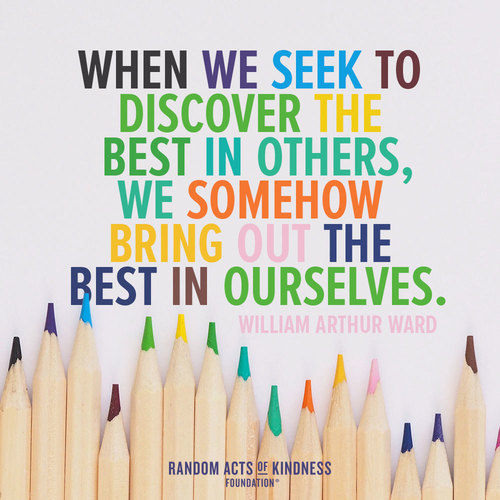 Numerous research studies suggest that showing kindness can benefit your physical and mental health. Human constructs are built around social interaction and showing kindness toward others helps connect people in society.
Doing good for others can improve your mental health. Altruistic acts have been associated with reduced stress and improve self- esteem, happiness and mood. The mental health charity Mind created the '5 Ways to Wellbeing' concept, which includes 'Give'. Give focuses on how giving can improve your mental wellbeing. According to Mind, research into actions promoting happiness demonstrate that performing an act of kindness once a week over a period of 6 weeks is enough to increase your wellbeing. The NHS states that giving to others can promote positive feelings of purpose and self-worth and help you connect with others.
Mother Teresa: "We cannot do great things on this earth, only small things with great love."
We can all play our part in taking part in small acts of kindness, and it doesn't need to cost the earth. We can give our time, energy and ideas to others. This can include mentoring, volunteering, doing something for a good cause or random acts of kindness (RAK).
There are numerous ways to practice kindness but one of the simplest ways is to be actively aware and helpful when someone is in need. Unfortunately, hugs are out of the question with social distancing measures, but it can be as simple as giving someone a smile or a kind word, sharing homemade food recipes or produce, refusing to gossip or donating old clothes to a charity.
Kindness is contagious
People can be motivated to be kind by simply watching others be kind. We can start by individual kindness saying 'I value you the way you feel' more than how I feel.
Contagious is probably not the best choice of word given the well known virus that is causing havoc, but let's all try and spread positivity and allow kindness to spread. Research suggests just by simply watching others show an act of thoughtfulness or kindness or by receiving kindness it encourages us to as well. It starts with yourself but turns a 'me' mentality into a 'we' mentality that has a ripple effect across communities.
Kindness is inextricably linked to happiness and contentment and you might ask yourself why this is the case? To really understand, you have to delve deep into the roots of evolutionary history and the emotion of gratitude. Kindness cultivates gratitude; when you are kind to others in need this awareness heightens the sense of your own good fortune which in turn enhances feelings of empathy and compassion which forges strong relationships and connections and therefore a sense of belonging and community spirit.
To learn more about gratitude and how to cultivate it click here.
Tips for Kindness in Cornwall
Read on for some Random Acts of Kindness ideas. The possibilities are endless, and this is by no means an exhaustive list. Evidently, given that the UK is still in partial lockdown, some acts of kindness may be harder in the current climate but you should always try and show kindness no matter how small the gesture. Check out the Action for Happiness website and Random Acts of Kindness (RAK) calendars for more great ideas!
Do a mini beach clean.
Give a compliment to a friend, colleague or family member.
Say thank you whether that's verbally or in a letter or email.
Volunteering - check out Volunteer Cornwall for ideas during the pandemic including prescription pick up services, phone befriending, key worker support line or PPE distribution.
Donate or support a local charity - host a quiz or organise a fundraiser.
Blood donation - donations have dropped during the pandemic but it is a vital service and the NHS are always on the lookout for new donors. Keep up to date with their latest advice here.
Strike up a conversation with a stranger (from a safe 2m distance of course!).
Give a smile (they are free).
Send a smile - virtually e.g. send a funny video and nice message.
Help your neighbour - perhaps they are elderly or vulnerable and self-isolating, offer to do their shopping for them or pick up a prescription or do some DIY for them.
Surprise someone - send an unexpected gift.
Reach out to people that you haven't spoken to in a while.
Help nature at this difficult time - feed birds, make a hedgehog a home, plant bee friendly flowers. Check out Cornwall Wildlife Trust Website for current ideas and things to do to support nature.
Support local business – it's especially important to shop local at this time of crisis to help keep local business afloat during these financially worrying and unstable times. Buy fresh fish direct from the fishermen or get groceries from small independent stores if you can.
Remember to be kind to yourself, especially during these worrying and anxious times. Write down positive self-affirmations, keep a positive diary or gratitude journal. Have some me time and do the hobbies or things that make you feel happy.
How is kindness good for our physical and mental health?
Psychology today states that compassion and kindness can reduce stress, boost our immune systems, and help reduce negative emotions such as anger, anxiety, and depression.
Sussex University found a phenomenon called 'helpers high', whereby acts of altruism boost endorphin and serotonin levels in our brain that make us feel happy!
Kindness:
Increases energy levels
Increases Oxytocin
Enhances pain tolerance
Increases Serotonin levels
Reduces depression
Reduces stress and anxiety
Reduces blood pressure
Can increase Life span
RAK for kids
Research suggests that to make children happy you should teach them to be givers of kindness rather than receivers of kindness. Studies suggest this can boost feelings of happiness, improve wellbeing, reduce bullying and strengthen friendships with peers. Adults should help children become more aware of doing acts of kindness and their feelings of gratitude. One way of doing this is by recording one act of kindness per day and once a weekly basis take time to share with each other so that everyone learns from each other's acts of kindness.
Kindness activity example for kids:
Nurture social and emotional intelligence in your children. Make a 'Kindness Jar'. Add little pom poms or colourful objects to a jar when you notice acts of kindness through day and week. Explain to your kid that if they notice a kind act they can also add pom poms to jar. Continue discussion at meal time for example "was someone kind to you today?" "did you help someone today?".
I hope you found this blog interesting, feel free to explore the links below for more information and resources on kindness. Enjoy celebrating Mental Health Awareness Aeek and remember above all else, always be kind!
Further reading/signposting:
< Workout Wednesday #8
Mental Health Monday #7 >