What is National Allotment week and What is an Allotment?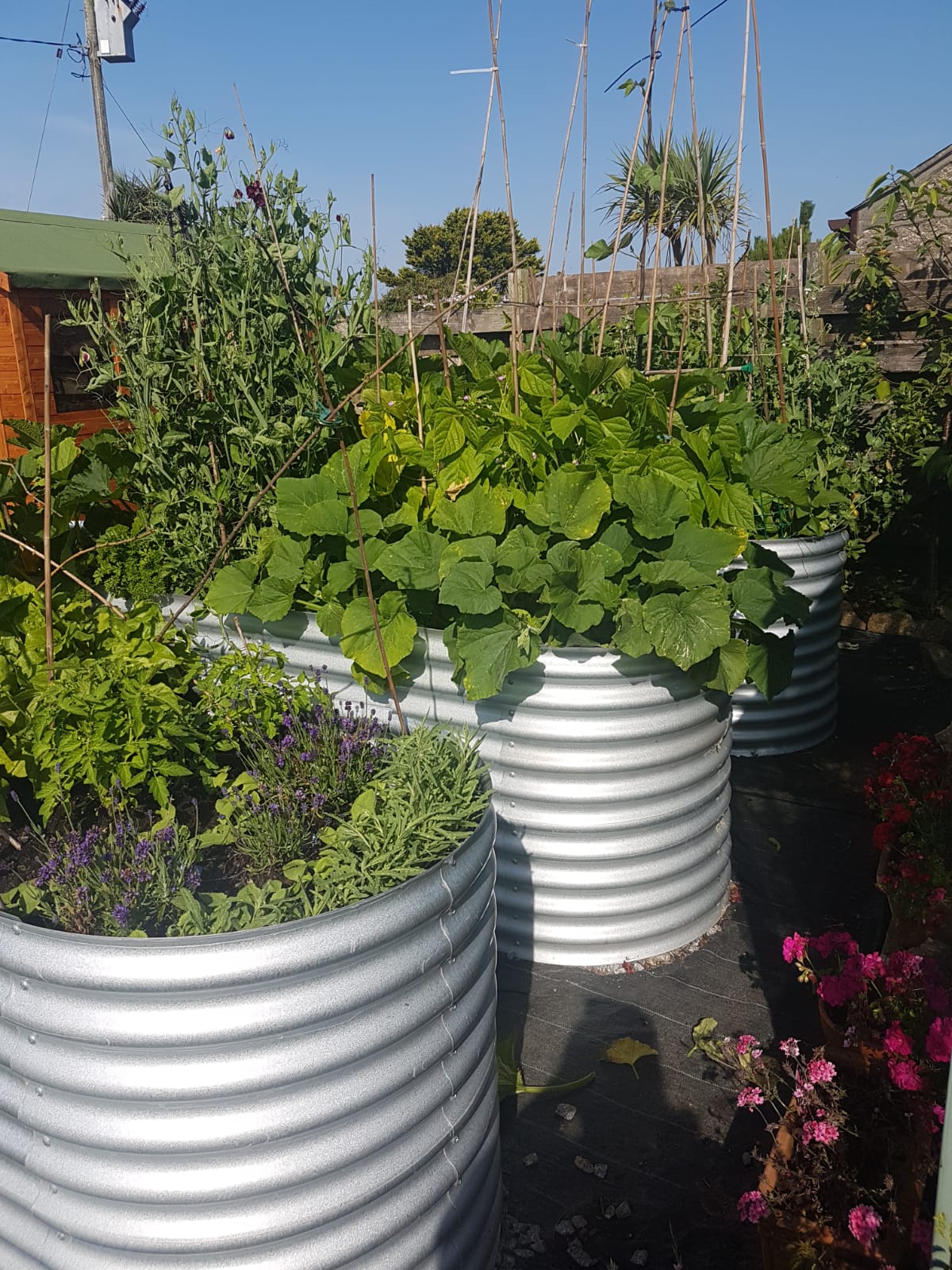 National Allotment Week is celebrated this week 9-15th August 2021 and was founded by the National Allotment Society UK (NAS). It started in 2002 to promote awareness of allotments and the role they play in helping people live healthier happier lives, growing their own food, bolstering communities and helping forge friendships. Fast Forward to 2021 and the campaign is thriving.
According to the National Allotment Society UK an allotment is defined as "an area of land either leased from a private or local authority landlord for the use of growing fruit and vegetables. An allotment is traditionally measured in rods (perches or poles), an old measurement dating back to Anglo-Saxon times. 10 poles is the accepted size of an allotment, the equivalent of 250 square metres".
A Brief History of Allotments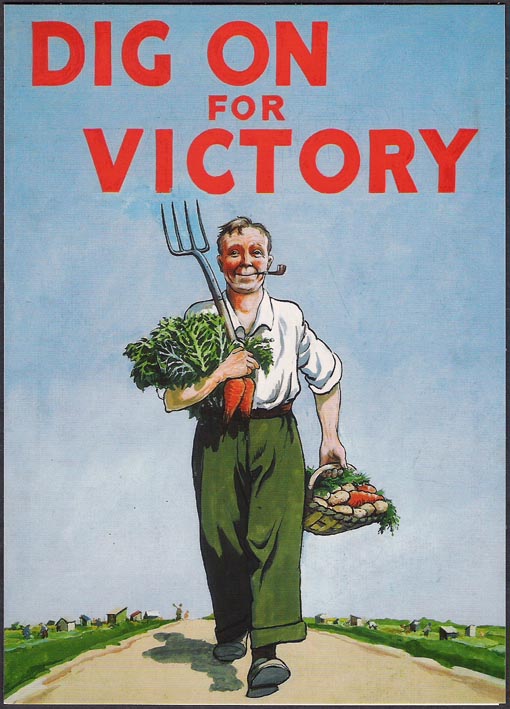 The UK was one of the first countries to have legislation specifically relating to allotment plots. This movement was brought about when common land was taken and commoners compensated by being given a piece of land to grow food or graze animals. In 1908 the small holdings and Allotments Act was passed through parliament to prevent a peasant's revolt. Then during both the World Wars that followed there was a drive for self-sufficiency with emergency legislation brought in giving power to local authorities to confiscate land for growing vital food supplies. The 'Dig for Victory' Campaign further cemented the importance of allotments in British history and brought about a huge surge in allotment plots with some 1,750,000 allotments being used to sustain British citizens during World War 2. The post war years saw a drop in the popularity of growing your own when supermarkets offered a shovel free way of choosing produce straight from the shelves and as a result local councils sold a lot of allotments off.
There was a brief resurgence in the 1960's/1970's with the popular sitcom the Goodlife and again in the 1990's when people started to become more environmentally conscious about food miles and pesticides.
Fast forward to 2021 and there has been a resurgence in the demand for allotments and gardens. Sustainability, growing your own produce, consumption of organic and vegan/vegetarian foods and the health benefits of simply being outside has brought about this change. The pandemic has also highlighted the importance of getting back to basics with nature and green spaces at the heart of our lives. As a result, the popularity of allotments has accelerated exponentially in recent years. There are more than 100,000 people on the waiting list for an allotment in the UK as demand outstrips supply, especially in urban areas where gardens are non-existent. There are some 330,000 allotments in the UK and the national average rent for one is £20-25 per month.
Allotments & Health

"My Allotment is the place I go to escape and switch off. When I'm digging around in the soil my mind is clean and calm for once. It's just me and my veg and peace. Charlotte ~NT supporter 2020".
"You see all this produce growing and you think, I'm partly responsible for that" Kevin ~ Greenfingers Project.
A Safe Haven During Difficult Times
For many that are lucky enough to have secured an allotment or even a small patch in their garden for growing produce their allotment or green space has been their sanctuary and haven during the pandemic, allowing for some sense of normality and a place to switch off, connect with nature and importantly offering a way to safely socialise during periods of lockdown outside in the fresh air tending to their plants.
Allotments and Gardens are good for our Health & Wellbeing
There is a plethora of research showing that green space and spending time outside is good for our health. Studies show that engaging with both wild and cultivated natural places improve self-esteem and mood, reduce stress and anxiety, improves blood pressure and fosters mental health benefits. Furthermore, exercising in green environments has even more of a positive effect. There are also financial implications for the NHS who have looked into Prescribing Green Space as a way of reducing the burden of physical inactivity.
Emerging more recently is a body of research specifically focused on the benefits of keeping Allotments and the idea of social prescribing such as the social prescribing project in Dursley Gloucester; where allotment growing is prescribed by doctors on the hospital allotment to great success.
In a study by academics at the university of Sheffield 163 volunteers recorded high levels of social and community benefits including the sharing of surplus food, knowledge exchange, emotional connection to their allotment and awareness and interaction with wildlife.
Benefits of Allotments
Social Opportunities
Being part of a local community, meeting likeminded people and sharing ideas helps prevent social isolation and loneliness.
Mental Health Improvement
Nurturing plants and being immersed in nature, helps us feel calmer with many studies to back this up. Giving to others such as sharing knowledge and excess produce can help improve mood and connecting with the seasons and joy in the weather. Horticultural therapy is increasingly becoming popular to treat mental health patients.
Physical Health
Gardening is considered a form of moderate exercise and is good for developing muscle strength and balance and stability and maintaining this in your latter years is of vital importance. Spending as little as 15 mins in your garden is enough to boost your vitamin D levels also!
Fresh Seasonal & Local Produce
You can supplement your weekly shop with fresh fruit and veg and because you have grown it you know exactly what you are eating, you can even choose to grow organically without the use of chemicals and pesticides. Your body will thank you for the extra fruit and veg!
Rewarding & Sense of Achievement
Acquire new knowledge and skills and have satisfaction of eating your own at the end, makes them taste even more delicious!
Connecting With Nature
Growing an allotment year round allows you to see the behaviour of birds, insects and plants and appreciate the natural world around you
Supporting Ecosystems
Allotments helps support and regulate ecosystems and habitats for Flora and Fauna
Top Tips for growing your own allotment from the RHS
Make your plot look pretty: Planting beans on wigwams and mixed foliage are practical and aesthetically pleasing. Planting up some climbers such as clematis to grow over sheds is a nice addition and can attract pollinators. Raised beds with defined edges keep the plot looking neat and are practical.
Water wisely: The use of water butts/dip tanks is great. Water plants thoroughly on rotation rather than distributing water widely and thinly.
Plant a rotation scheme: Never grow crops in the same place twice in a row. This helps prevent soil borne pests or diseases from destroying your crop. Use the four course rotation technique
Companion Planting: Mix up your crops to encourage insects. Marigolds are good to plant next to vulnerable crops such as French beans. Grown some wildflowers, lavender or sweet peas to attract pollinators.
Successionally sow and intercrop: Sow and harvest a quick crop between a slow growing crop e.g. widely spaced brussel sprouts allow you to grow lettuce in early spring. This allows you to maximise your growing space and harvest.
Crop protection: Use cheap fleece to protect from bad weather, exclude pests and enhance growing potential. Using a fleece can give a 2 week advance on spring grown crops by providing extra warmth and shelter from wind. Plastic cloches can also be used. Old windows can be used as allotment cold frames.
Paths and boundaries: Allow for good access to all parts with paths so you can tend to your crops. Permanent paths between raised beds can be kept weed free using weed membrane or wood chippings. Think about the height of raised beds so you are not straining your back whilst tending your crop.
Think outside the box to create your very own Garden Oasis
You don't need a large space or an allotment to enjoy a slice of garden paradise. Whether it's a balcony with creepers growing down it, a beautiful scented clematis, a doorstep or patio with some aesthetically arranged pots of geraniums or the favourite of Cornish gardens… agapanthus! Even a windowsill herb garden or a tropical themed bedroom is a possibility, there is something for everyone no matter what space or environment you have.
You can repurpose everyday household items for planting up. Reuse plastic containers from the supermarket or toilet rolls, plant up old vessels such as watering cans, tin cans welly boots to give a practical and on trend look.
If you are growing house plants or outdoor plants a few things to consider are the light levels. You should avoid shady areas and for some plants, they also don't like being in direct sunlight so make sure you read up on the plants best growing conditions and choose a location for your plant accordingly. You can also choose specific plants that match your needs, choose shade loving plants for dark corners of your garden, house or balcony. According to seedtospoon some plants like Lettuce, parsley, mint, chives and spinach tolerate some shade so are great options if you have areas that don't get consistent sunlight. Another thing to avoid is overwatering, contrary to what many people think most house plants tend to only need watering once a week.
Look for Gardening Calendars online that guide you on the best planting and growing seasons for different types of fruit and vegetables and also the best companion plants.
Ideas on incorporating gardening into our lives
Growing tropical houseplants from kitchen scraps e.g. pineapple tops, avocado seeds
Take cuttings from plants you already have in your garden or house
Create a sensory herb garden such as basil, parsley, mint and chives on the windowsill using empty tin cans
Sprouting seeds to add to your salad is a great idea fort tiny spaces- cress is a favourite of mine! You can also teach your children about the journey from field to fork! Growing leafy greens such as chard, lettuce or rocket are easy to grow in small spaces and easy wins as they grow so fast and make a great addition to a salad.
Create a green sanctuary on your doorstep, windowsill, rooftop balcony, community gardens or allotments or even by simply hanging objects that you have repurposed and potted up in a good sunlit position.
10 Books on Allotments to get you inspired

RHS Step by Step Veg Patch
DK Allotment Month By Month
The Allotment Pocket Bible
RHS Half Hour Allotment
The Urban Vegetable Patch
The Allotment Cookbook
The Allotment Almanac
James Wong's Homegrown Revolution
Salad Leaves For All Seasons
Vegetable Growing: A money saving guide
Lots of the major bookshops and online retailers have a fabulous selection of books covering all things green, from how to grow herbs, what seasons to grow veg patches to how best to care for your house plants. See the below list for more ideas on what to read up on!
Books on Allotments | Waterstones
Books on House plants | Waterstones
Vegetables - Grow Your Own Books from the RHS Shop
11 best indoor planting books | The Independent | The Independent
Hayward's Allotment Recipe Favourites:
All the photos of produce included in this blog are credited to my mother and her hard work growing a variety of crops in her raised beds in the garden. She takes great joy in prepping, planning for the growing season, sowing and tending to her plants. I can't take any credit for the growing side of things but I do take great joy in eating them! You can really taste the difference between shop bought fruit and veg and food grown fresh, straight from the garden and it's an excellent way to up your 5 a Day.
There is numerous recipes online you can try with your garden produce and and added bonus is if you have surplus you can swap with a neighbour or friend, freeze some or make pickles, conserves and chutneys!
See below for some inspiration on recipes that my mother loves to cook up, the courgette cake is an easy win when she has a glut of courgettes.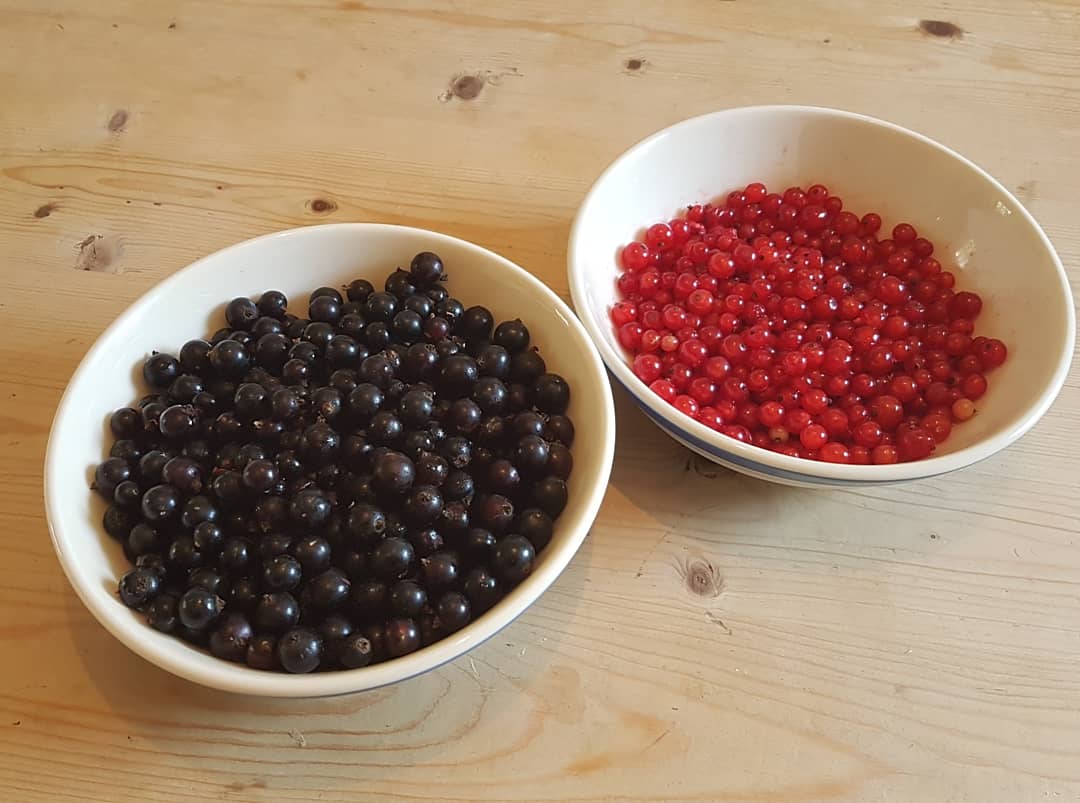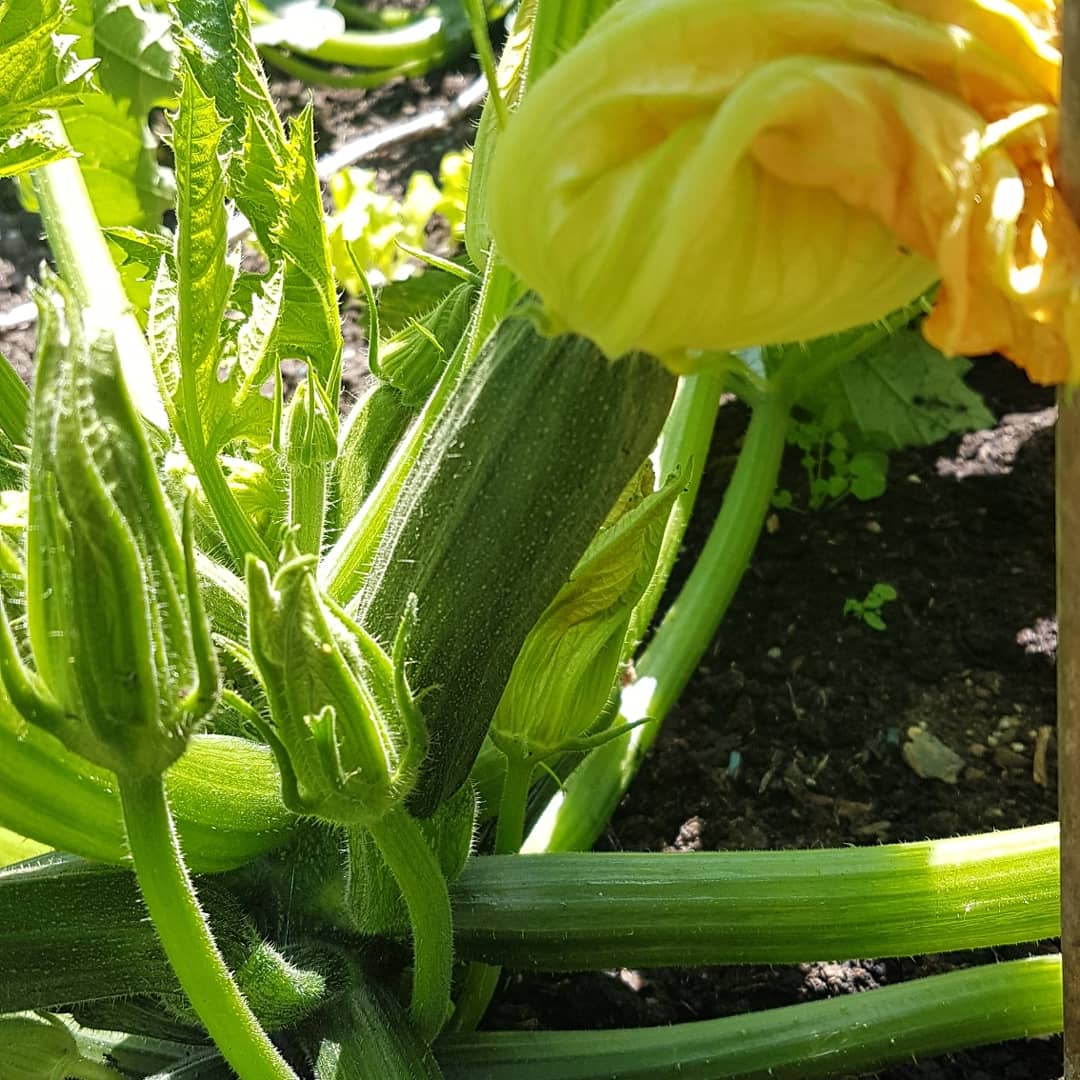 Herbs & Spring onion Scones:
Ingredients:
325g self-raising flour
2.5 tsp of baking powder
pinch of salt
57g cold grated unsalted butter
100g grated mature cheddar
tsp chives or finely chopped spring onions from your allotment
tbsp chopped fresh thyme from herb garden
180ml of room temp milk
1-2 tbsp melted butter
Method:
preheat oven 200 degrees C, 180C Fan
line baking tray with baking paper
-medium bowl whisk together the flour, baking powder and salt
add cold butter and rub together in flour until breadcrumb texture
add cheese and herbs and stir through with a fork
add milk and stir until it comes together
turn it out onto lightly floured surface and pull together and flatten into 1 inch thick big ball of dough
squish it flat to 1 inch thick
score it into triangles
place on baking tray and cook for 20-30 minutes
Courgette Loaf Cake:
Ingredients:
2 large eggs
125ml veg oil
85g soft brown sugar
350g courgettes grated
Teaspoon vanilla extract
300g plain flour
2 tsp of cinnamon and ¼ tsp of nutmeg
½ tsp of bicarb
½ tsp of baking powder
Optional 85g walnuts and 140g sultanas
Method:
Step 1:
Heat oven 180 degrees C
Butter and line 2 lb loaf tin with baking parchment
Wisk eggs, oil and sugar in large bowl
When combined add courgette and vanilla
Step 2:
Combine remaining dry ingredients in a bowl
Stir dry ingredients into wet ingredients
Pour into baking tin
Bake for 1 hour until skewer comes out clean
Drizzle over icing and lemon juice
Allotment rainbow Salad:
Salad Ingredients:
4 carrots finely grated
1 onion finely diced
2x cucumbers chopped and squared
Garden peas
Sprig of parsley
5x radishes chopped
2x baby gem lettuces
Handful of Pumpkin seeds
Dressing/Vinaigrette Ingredients:
1 tspn Honey
2 tbspn Wholegrain Mustard
1 clove of garlic crushed
Splash of lemon juice
4 tbspn balsamic vinegar
4 tbspn of Extra Virgin Olive oil
Growing your own Veg Calendar

Signposting and resources for all things Allotments and Growing Produce
National Allotment Society UK website
National Allotment Week 2021 and National Allotment Week Youtube Channel Videos
RHS Info and Advice:
Advice & Signposting For Beginners:
RHS Allotment practical tips for beginners and getting started advice
Allotment Ideas for Beginners on Yours Website
Garden ideas on a Budget on Yours Website
Monty Dons guide to growing your own fruit
Monty Don Tips for growing herbs
Gardners World Allotment year planner and Gardner's World how to start an Allotment
National Trust Allotment Blogs, Podcasts and Inspiration:
Allotments and Growing Spaces National Trust
Growing in small spaces National Trust
Podcast by NT- How gardens heal
National Trust Grow you own produce at home
National Trust Gardening Tips- resources such as national trust school of gardening book, garden podcast playlist
Plant it, grow it, eat it | National Trust
Other Useful Links:
Allotments - How Has the Culture Changed? - Gardening - Learning with Experts
About Us | Social Farms & Gardens (farmgarden.org.uk)
Easy House Plants to Grow - BBC Gardeners' World Magazine (gardenersworld.com)
Growing together Cornwall Community Group
Research Articles & Studies Looking At Health & Allotments:
It's official: allotments are good for you – and for your mental health | Health & wellbeing | The Guardian
Just half an hour in the allotment can have physical and mental health benefits – The National Allotment Society – National Society of Allotment and Leisure Gardeners Ltd (nsalg.org.uk)
The positive impacts of allotments on mental and physical health - Family Action (family-action.org.uk)
Cultivating wellbeing and mental health through gardening | The Psychologist (bps.org.uk)
Prescribing Green Space (nhsforest.org)
Recipes From Home Grown Produce:
Allotment salad recipe | BBC Good Food