WATER BABY: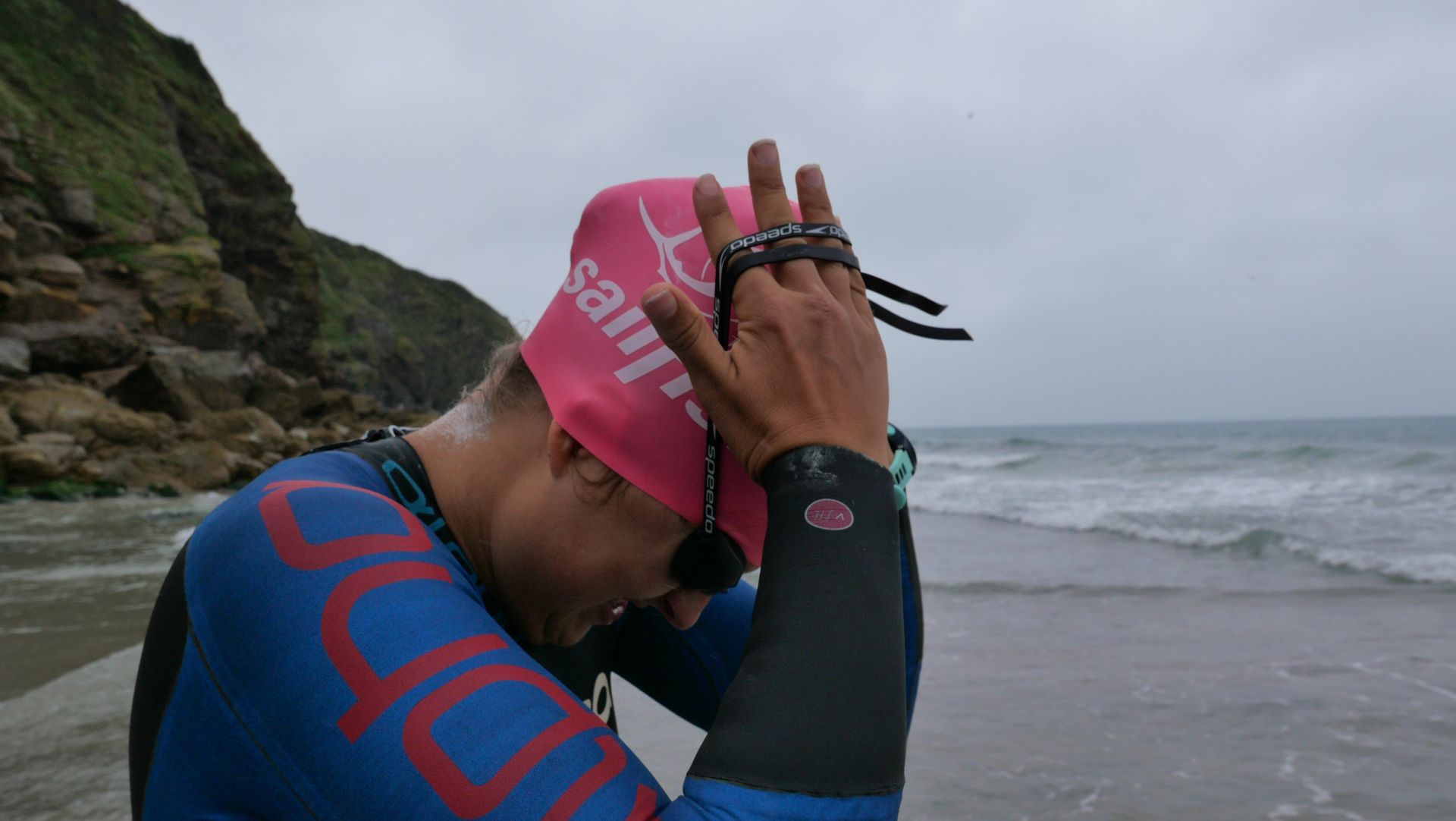 Anyone that knows me, knows that I am a water baby, always have been and always will be. There is something very magical about immersing yourself in this wonderful element. According to my mother, even before I was born I had an affinity to water, kicking anytime she decided to take a bath.
When I was 4 my parents decided that it would be a good idea for me to have swimming lessons so that I could save myself if I ever fell in water. They took me to a local children's swimming class. Unfortunately for my parents my competitive instincts were already forming. I was always determined to race my peers across widths of the pool and be the one to reach the other side first; much to the frustration of my swim teacher who used to say to me "Francesca it's not a race". The rest is history as they say!
I joined a competitive swimming club and worked my way up the through the different squads and continued to train and compete in pool competitions including county's and nationals up to the age of 18, at University.
At this stage of my life, during secondary school and university I was training up to 18 hours a week and covering up to 60 km a week in the pool. It was knackering but I loved every minute of it and wouldn't change it for the world. I formed many close relationships with swim friends, enjoyed the camaraderie of racing and representing my club. I also enjoyed the discipline that came with the rigorous training schedule and the buzz I got when I jumped out of the pool after a brilliant session or a new personal best.
In the summer holidays which was my off season with a 6-week break from club training I would be found in the sea almost every day playing in the waves or watching marine life.
Fast forward to 2020 and I am still very much in love with swimming and the sea as ever. I no longer compete in the pool but have done a fair few open water swim races and triathlons across the country, as well as some of my own swimming adventures in Cornwall. During lockdown, I missed swimming so much I ended up getting a paddling pool and tethering myself to a tree to get my daily swimming fix.
For me personally, swimming is a huge part of my life and the added element of swimming in the sea is truly special. I feel privileged that I can get in the sea whenever I want, living in Cornwall. As cliché as it sounds swimming truly does make me feel free, weightless and content. It helps me connect with nature, my own body and the world around me in a way that nothing else compares.
" From birth, man carries the weight of gravity on his shoulders. He is bolted to earth. But man only has to sink beneath the surface and he is free" ~Jaques Ives Cousteau
One of the main reasons I love swimming in the sea is the fantastic wildlife encounters I have had. I have seen an abundance of marine life close up including seals, spider crabs, lobsters, compass jellyfish and sole amongst others. I have been getting in the sea most days honing my amateur underwater photography skills. Check out some of my pictures I have taken of some awesome wildlife around our coast.
This much-loved past time has come full circle and open water swimming has now become extremely popular and on trend. A quick search on the internet will bring up the locals swimming groups, the latest equipment and the best swimming spots to try. But you don't have to be a serious swimmer to reap the benefits of having a dip in the sea and with the current pandemic pools are not an easy option.
Now, more than ever, it is important to focus on ways to improve your mental health and increase physical activity given the current period of uncertainty caused by the ongoing pandemic. That coupled with the fast-paced society in which we live in we all need to find ways to tune into nature and switch off from daily stresses.
I will discuss recent research into cold water swimming and its beneficial effects on mental health. I will also signpost you to different local swim clubs and resources if you or a friend would like to take up open water/sea swimming.
Furthermore, I will highlight some key beach safety and open water messages from my experience, both as a competent swimmer and a RNLI Lifeguard in Cornwall. This is important given the number of incidents and rescues taking place across the country at the moment caused by the influx of visitors to our beautiful county. But it's not just tourist, even locals can get caught out by the unpredictable nature of the sea. Please help spread the word and take these messages on board if you are thinking about entering the sea yourself or taking up open water swimming.
Cold Water Swimming Boosts Your Mental Health:
There is a whole body of research to suggest that swimming is an excellent way to support both physical and mental health. More recently research has looked specifically at how cold water swimming can be effective for improving mental health including depression and PTSD.
The first study to look into the effectiveness of cold water swimming in treating depression was led by TV doctor Chris Van Tulleken along with Professor Mike Tipton and Dr Heather Massey from Portsmouth University. The study was based on Sarah, 24-Year-old women with a major depressive disorder and anxiety who managed to come off drugs entirely with the help of a weekly cold-water swimming routine. Her story is told in a 2016 series 'The Doctor Who Gave Up Drugs'. You can read more about cold water benefits and read peoples personal journeys and blogs on the MIND website. Other good blogs to read include those of the art of healthy living and Tonic Of The Sea both of which are ladies based in Cornwall who describe the many health benefits of sea swimming. Wild Swimming Cornwall also have so brilliant information about the physical and psychological health benefits of swimming in cold water.
There is a body of research that claims that regular cold water swimming can cause a process called 'cold adaption' to occur. This is where your body gets used to the cold over time. Immersing oneself in cold water can evoke a stress response, a physiological and hormonal survival reaction. The theory is that if you regularly immerse yourself in water of 15 degrees or less this can help reduce this stress response and make you more resilient in coping with other pressures and stress in your life.
There are also numerous anecdotal reports on the positive effects of cold water swimming with many people citing benefits such as those below but there are many more:
Releases endorphins and cause post swim Euphoria
Reduced stress and anxiety
Social hub/activity: Helps bring like-minded people together
Helps connect you with nature: A form of Eco-therapy where we tune into the now and notice wildlife and nature, rather than the hustle and bustle of outside world and daily stresses
Can alleviate chronic pain conditions and reduce inflammation: Can reduce pain and swelling in Arthritis sufferers
It is meditative: Allows you to be solely in the moment and present, connecting with your stroke, the feel of the water on your body and your breathing
Can Improve your circulation and skin
Improved sleep
Boost your immune system
Warning: Remember to chat to your doctor if you have any physical conditions such as a heart condition that could be aggravated by cold water.
For further safety advice, have a read of the cold water swimming guide by the outdoor swim society .
Wild Swimming Adventures & Photography In Cornwall
I have taken a number of images of some amazing wildlife encounters I have had the privilege of photographing when I have been exploring the Cornish Coastline. included is also an image of one of my sporting idols Ross Edgley who I had the chance to speak to and help support his team when he was in the middle of his Great British Swim attempt in 2018 and was passing Porthcurno Beach when I was lifeguarding!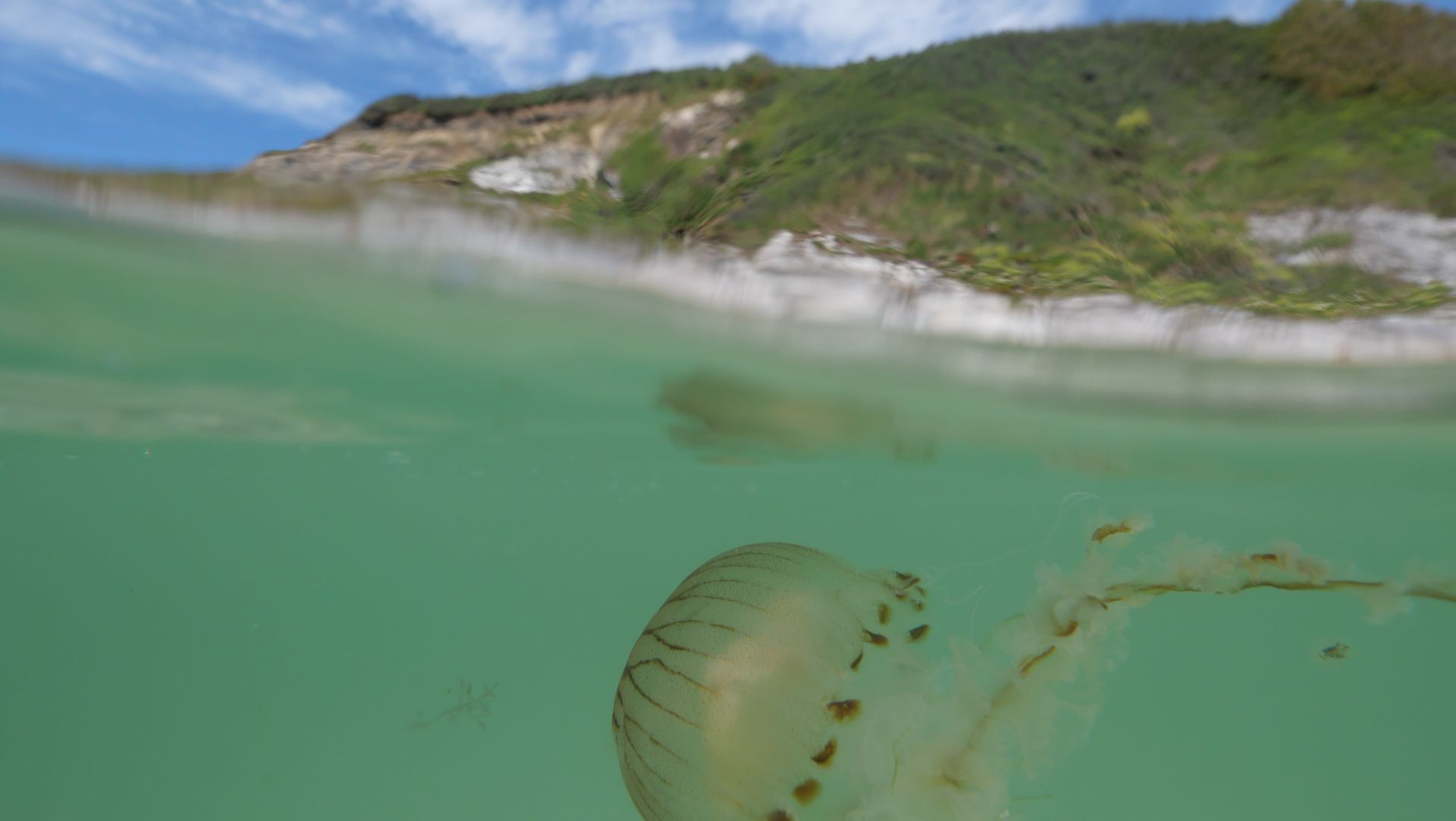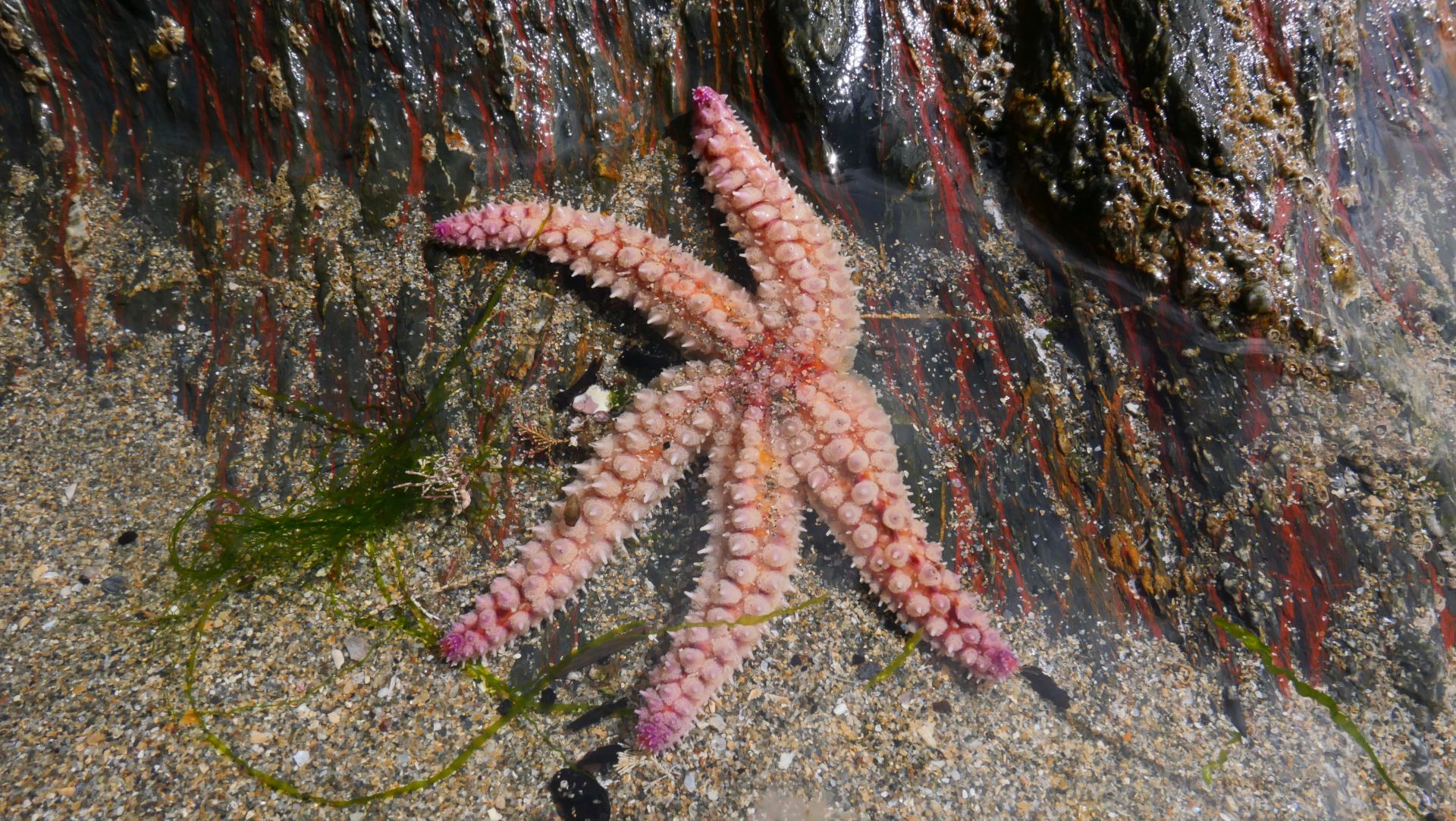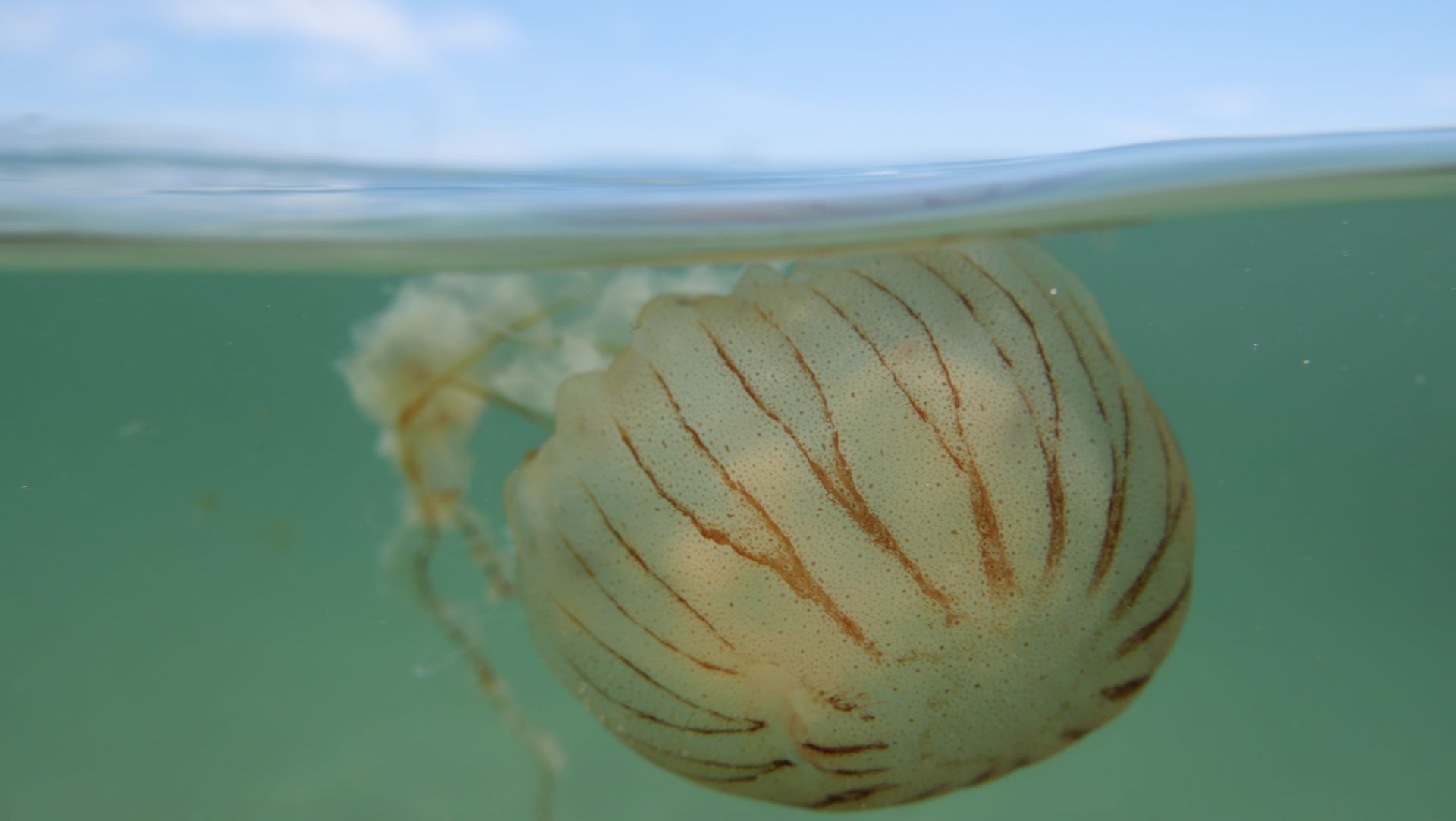 8 Top Tips for Beach Safety and Open Water Swimming:
Choose a swim buddy: If you are thinking of entering the water always take a swim buddy or have someone sighting you from shore and have a way to call for help should the need arise. Agree with the friend sighting on hand signals to signify distress.
Swim at a lifeguarded beach: If you are an inexperienced swimmer you should ensure you swim at a beach with RNLI lifeguard cover. These beaches have a designated area for safe swimming/bodyboarding clearly signalled by red and yellow flags. Ask the lifeguard for advice and guidance. Cornwall has numerous lifeguarded beaches. Click here to find your nearest one.
Familiarise yourself with your surroundings: Take your time to get to know the area you are swimming in, look for safe entry and exit points for your swim, check for hazards such as submerged objects or people using watercraft or rip currents. Check that the conditions don't exceed your ability. Find out the tide times, local currents and consider the weather conditions on the day.
Think before you sink: Take a moment to acclimatise to the temperature of the water, avoid just plunging in straight away. Swimming in the sea is very different to your local pool. Walk in slowly and gently splash water over you or if wearing a wetsuit open at the neck and allow a trickle of water into your wetsuit for it to work effectively. Plunging into the sea can trigger cold water shock which is highly dangerous. If you do fall in cold water accidently remember the words 'Float To Live'. Float on your back in the water keep your head back and catch your breath and keep calm.
Don't drink & drown: Never enter the water if you have had alcohol. According to the RNLI 1 in 8 coastal deaths are linked to alcohol consumption. Alcohol can impair your judgement, reactions and ability to swim.
Visibility is key: If possible wear a brightly coloured swim hat, so you are easily visible from shore and for other water users. Some swimmers also use brightly coloured tow floats so they can easily be spotted by boats. Personally, I found the swim secure tow floats excellent for long distance sea swimming, my one was actually a dry bag too so I could carry my gear with me.
All the gear no idea: Make sure you have suitable, well fitted and functional equipment with you before you set off. If you choose to swim in a wetsuit, ensure its correctly fitted. Loose fitting wetsuits will be ill effective and will cause you to get cold very quickly/ or the onset of hyperthermia. Too tightly fitted wetsuits can cause cramping or prevent you from breathing effectively. Swimming wetsuits are preferable to surfing wetsuits. There are numerous guides online for choosing the best wetsuit for open water swimming. Have a peruse of Swim England's guide for more information.
Watercraft and calling for help: If you are using any form of water craft such as SUPS, bodyboards, Kayaks, inflatable lilos- check the conditions, and check with the lifeguards if it is safe to use, don't use watercraft in strong offshore winds or if you can see an RNLI windsock flying. Always take a means of calling for help e.g. phone in a waterproof case or VHF radio. Speak to the lifeguards on duty about how to use safely.
Remember if you see someone else in trouble at the coast call 999 or 112 and ask for the Coastguard. Never enter the water yourself, use a tow float or line from the shore or call for help.

SOUTHWEST SWIM GROUPS:
This is by no means an exhaustive list of swimming groups in Cornwall but is a good place to start!
BOWS: Bude
Open Water Sea Swimmers: Bude Seapool, Summerleaze beach.
Cornwall Wild Swimming: Ad hoc across Cornwall.
North Cornwall OWLS: Open Water Leisure Swimmers. Mainly meet up at Daymer bay/Rock for sea swims throughout the year.
Battery Belles and Buoys: Penzance, Jubilee slip
Gyllingvase Sea Swimmers
Signposting links:
Devon and Cornwall Wild Swimming
Open water swimming health benefits
List of lifeguard patrolled beaches
Cold water immersion article BBC News
Tonic of the sea sporting heads
Tonic of the sea swimming film
< Under Pressure: What exactly is Blood pressure and Why Is It Important?
365 Days Wild – why connecting with nature is needed now, more than ever. >