Taking care of your mental health is important, especially whilst social distancing. Isolation can cause anxiety, depression and various other wellbeing issues. One way for you to cope with negative feelings is through crafting.
It gives you something to be distracted by
Right now, the world can be a distracting place – news reports are dominated by coronavirus and you see numerous social media horror stories (and we are not just talking about the state of my current quarantine hair!). Sometimes seeing these regular news updates causes us to seek out further news or information on the topic; this could mean that you turn to sources of misinformation, such as your friend on social media who always shares the scariest content (or perhaps, like me, you just mute them for thirty days?!).
It is important that you avoid scaremongering or untrustworthy sources of information and limit your intake/sources.
Crafting and being creative can be a fantastic way to take your mind off those worrying updates and concentrate on the activity at hand. Being creative is extremely mindful as you tend to just focus on what you are doing. It is my go-to activity when I am feeling worried about something; I might not be even feeling in the mood to make something, but it always takes my mind off my current worries and I feel like I have achieved something at the end.
My one piece of advice: if you are feeling stressed do not try that tricky craft project you have been struggling with even in the calmest of moods! Your families will hear a lot of swear words coming from your making area and your project will be worse than when you started or you may blast through many sewing machine needles in an instant!
Because a new hobby is always good
Whilst many of us are spending much of our time at home, activities we used to enjoy can easily become repetitive and tedious; and as great as Netflix (especially Tiger King) can be it can soon become boring. I blame Carole Baskin…
That's why it's important for you to get into some new hobbies, and one great hobby that helps with this is crafting. This is because there are endless possibilities, and you can try lots of new craft projects and recipes at home. No two things are alike in the crafting world, because they are individual like us. This can help reduce your depression and boredom during quarantine.
It can help to improve your home
If you're trapped in your home, then you might as well rearrange it. Spring is here after all, and many people find it therapeutic to clean up and rearrange their house. Now could be the perfect time to upcycle some furniture, freshen up the paintwork, create some art for the walls or grow some mood boosting houseplants (perhaps you have old crockery you can use as planters? I always plant my new spider plant "babies" as I call them in vintage style teacups).
This allows your home to feel fresh and give you new perspective, yet still have reassuring, familiar elements.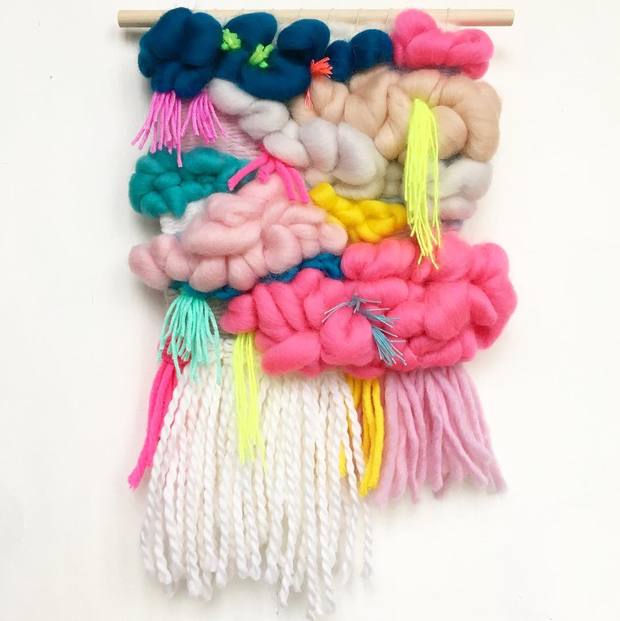 Mixing up recipes
Crafting is more than just sewing and making clothes. It's about everything and anything that can be homemade. With restaurants being closed you're probably going to be eating out a lot less, and in need of some variety.
It's a good time to try out some new recipes and maybe master something that you've been meaning to try from foraged foods to baking your own bread or making homemade pasta.
You can do it outside
Self-isolation doesn't mean you can't leave your house. If you have a porch, garden, or know of a place where no one is around, you can craft there.
The sunlight can give you energy and improve your mood.
With spring well and truly here and the weather being as lovely as it has been this last couple of weeks, craft some projects while catching the scent of flowers on the breeze, or craft under an umbrella during a nice rain shower.
It can make you feel so much better.
I sat in the garden last week with a mindful colouring book I got some years ago. It was super relaxing and enjoyable.
It can be a nice way to unwind
Crafting is mentally stimulating, but it's also relaxing.
Before bed, doing a light crafting session can help you to unwind and stop you from staying up all night, worrying about what's to come. Sleep hygiene consists of rituals to help you fall asleep faster and doing something like crafting can help. If you can't fall asleep, getting out of bed and doing some crafting until you're tired is a good way to combat insomnia.
You can craft with what you have at home
Because of everything that's going on, you may not be able to go to your usual craft supply shops, and you may not fancy going into large supermarkets, either. You can always order online, but delivery times are a little longer than usual and you may be eager to get started...
That's why looking for crafting projects using what you have is so rewarding. Not only is it fun to see what you can make with what you already have, but it can save you money, which may be a little tight right now!
Plus, hunting for things to craft with and being inventive can help to keep you busy during self-isolation.
I have so many scraps of fabric and wool – I have used the scraps of wool to make pom-poms (which can then be made into a whole host of things! I glued mine to an old basket I bought at a charity shop many moons ago and it looks fab…one has already become victim to the cat however!)
If you are stuck for ideas on what your craft or hobby could be, our WHW website has a few ideas on how to narrow it down to the right craft for you.
Crafting can help to make everything better, especially if you're isolating at home. Be it a big or small project, find something to craft today.
< Workout Wednesday #3
Mental Health Monday #2 >