The outbreak of Covid-19 virus (also known as coronavirus) has left many of us feeling fearful about the risks to ourselves and loved ones, and anxious about the coming weeks and months. Some people may be facing an uncertain financial future, given the potential impact on everyday life, jobs and income, while the prospect of having to self-isolate can be stressful and difficult.
Not long ago I was thinking how lucky we all are, as we are (predominantly) Cornwall Council employees and we will have an ongoing income throughout the Covid-19 pandemic. At the time, I think I was being very narrow sighted and didn't think that for many of us our partners, family members and friends etc may be furloughed, or worse, lose their employment status altogether which could have a direct effect to our financial burden.
There are lots of support services and advice available at our fingertips to assist us at this time in regard to financial wellbeing. It is just knowing where to look. Here we have compiled a list of some of the most relevant and up to date advice and support services you can access from home; as well as some tips and tricks for you to follow.
Financial worries? What can you do now?
Use time you are at home to work through your finances.
Using a budget tool to redo your household budget for being at home could be useful. Remember that you may be saving money by not spending on things like transport and socialising. Factor that in when looking at your budget.
Find out what help you might be entitled to.The government is offering a range of measures to support people financially. There is a complete list here: under the heading "Employment and financial support", this includes support for individuals, employers and people who are self-employed.
Reach out for help and advice from services like The Money Advice Service (England and Wales), Stepchange or National Debtline – but remember that services may be busy as organisations all try to manage staff availability.
Remember debt and money advice varies across the UK, so make sure you find the appropriate service for your nation.
Speak to your bank if you are worried about paying your mortgage as many are arranging mortgage breaks.
Keep connected and look after yourself
Don't keep it in – talk to family or friends if you can.
Look after your sleep, your diet, and other basics – try to avoid drinking excessively and if you are a smoker try to give up or cut down – it may help both financially and in terms of making COVID-19 less serious if you develop the illness.
Look at what is available in your community
Sadly, many food banks have had to close but rapidly services like this will generally find ways of providing services around the restrictions.
If you have children, and they are entitled to free school meals, take them – your school will be in touch about how to access this service.
Many towns and villages throughout Cornwall are also setting up their own schemes to help their neighbours. For example, my sister-in-law is running a "Community Fridge" in Perranporth whereby the local Co-op gives her the items that will otherwise go to waste (but are still perfectly useable) and she distributes them throughout the village for anyone in need, which is a brilliant idea.
Check any insurance policies you have
Life cover, critical illness cover, mortgage insurance and even home insurance sometimes offers legal advice or cover that could help.
If you have a mortgage or other major financial commitment, try and speak to your lenders soon, they may help.
Think about groups you might be a member of
Do you have a trade union or does your sector have a benevolent charity for example – things like Hospitality Action and The Charity for Civil Servants, or the Lighthouse Club for construction.
Beware of scams
Use a reputable source such as the gov.uk website or organisations linked above. Never respond to unsolicited messages (texts, calls or emails) that ask for your personal or financial information.
Unemployment or furlough
It can be very hard to lose access to your work – whether you are let go, furloughed (sent home temporarily) or your work drops if you are self-employed. For more information about your rights at work visit Acas.
If you aren't at work try and keep in touch with colleagues – demand will increase again, and you will have a future. If you are isolated and live at home keeping those connections can be so important.
If you are used to a very physical job, try and keep up the exercise – because a sudden change can hit your moods quickly.
If you run a business, or employ staff, try to hold off making decisions about jobs and pay until schemes being developed to support staff are up and running.
If you are self-employed, try and reach out to your normal networks – or see if there's an opportunity locally to connect with others through business forums. It's an uncertain time but your skills will be needed again soon.
As we adjust to a period of living and working differently employers will be looking for staff – think about how your skills transfer – and if you want to help and are able, consider doing something else for a while.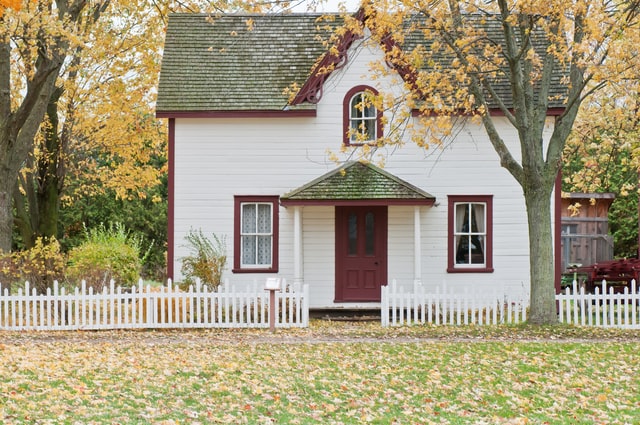 Housing
In these uncertain times, when we are asked to stay in our own homes, poor housing or difficulties paying for mortgages or rent can be doubly hard.
If you have a mortgage and your income is reduced, speaker to your lender about a payment holiday.
If you are a tenant in a similar situation, find out your rights by visiting Shelter or Citizens Advice and then approach your landlord or agent. It is likely that support for tenants will come on stream in the next few weeks.
Remember, these are times that we have not seen before in peacetime. A lot of us will be affected in lots of ways. But keeping calm, checking your options, seeking advice and working through your possibilities will help you come up with a plan. There are helplines available and people willing to support you. We will get through this together.
Insight Healthcare
Before I begin discussing the various financial support available, Cornwall Council has just secured additional online support from Insight Healthcare so that employees can have access to their online portal. This is an additional service to the counselling that they also provide our staff. The portal offers advice and guidance on:
Mind
Body
Money and legal
Self-help
Guidance for managers
Frequently Asked Questions (FAQs)
The money and legal section has advice regarding debts, money and emotions, and financial and legal advice.
If you are a Cornwall Council employee and would like to access this service please email HSWChampion@cornwall.gov.uk for the login username and password.
Helplines
Staff Wellbeing helpline
01872 255757 Cornwall and the Isles of Scilly Health and Care Partnership have set up a staff wellbeing helpline which is open Monday to Friday 9am to 5pm. They offer signposting to local support services and emotional support. They can provide access to one off calls/virtual meetings to psychologists or refer to immediate crisis support. Currently available to all Cornwall Council staff (as well as CFT, RCHT, Health and Social Care groups, Cornwall and Devon Police). This service compliments the national NHS Helpline available seven days a week, 7am-11pm. Call 0300 131 7000 or text FRONTLINE to 85258 for 24-hour support.
Citizens Advice Cornwall
Offer advice about sick pay arrangements, debt and benefit worries as a result of the coronavirus measures, as well as ongoing issues about housing, employment and consumer problems.
All offices are closed for face to face but available for advice over the phone:
Text ADVICE to 78866 or for debt issues text DEBT to 78866. They will call you back within 48 hours (excluding weekends).
Call them on 03444-111444 Mondays to Fridays from 10am to 4pm.
You can also find the latest up-to-date information on a wide range of subjects such as debt, benefits, income, housing, rent and employment at www.citizensadvice.org.uk
Mind
Mind have dedicated info lines in regard to mental health and financial worries. They give information about the relationship between money worries and mental health, with suggestions on how to address them.
Infoline: 0300 123 3393
Email: info@mind.org.uk Text: 86463 Post: Mind Infoline, PO Box 75225, London, E15 9FS
Their Infoline provides an information and signposting service. They're open 9am to 6pm, Monday to Friday (except for bank holidays).
Mind also have a helpline for anyone experiencing legal issues related to mental health law.
Legal line: 0300 466 6463
Email: legal@mind.org.uk Post: Mind Legal line, PO Box 75225, London, E15 9FS
Their Legal line provides legal information and general advice on mental health related law. They're open 9am to 6pm, Monday to Friday (except for bank holidays).
If you need someone to talk to, you can reach out to Samaritans on 116 123 or CALM on 0800 585858.
Helpful links
Neyber – is usually a paid service but they have opened up their Education Hub to everyone for free during this time. The service offers advice on a wide range of financial topics.
The Money Advice Service – Budget tool -Budget Planner to manage finances
Turn to Us - Providing financial support to help people get back on track
Mental Health Foundation (financial advice)
Gambling Support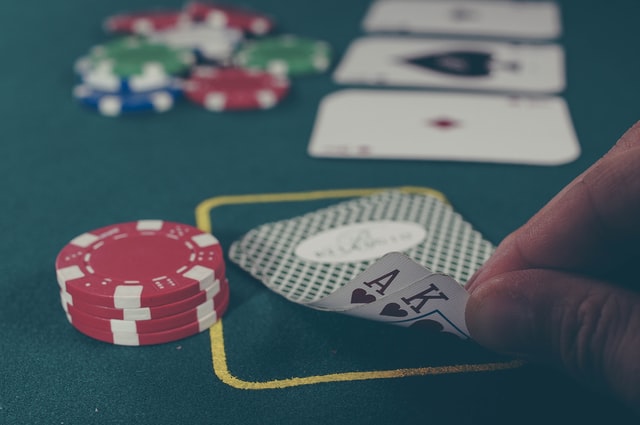 During COVID-19 restrictions more people have ended self-exclusion schemes that stop them accessing online betting. We know that contributing factors to gambling addiction, such as financial distress, isolation and boredom are increasing during the lockdown. Please find support opportunities below:
ARA Gambling Support Services - ARA Gambling Service provide counselling to problem gamblers and those affected by problem gambling across most of South West England and are the named Gamcare partner. Exceptions are Devon (Provider: SJP - Offices in Exeter) and Cornwall (Provider: All Out South).
Clients can ring 03301 340286 or e-mail: aragamblingservice@recovery4all.co.uk to refer themselves for telephone counselling. Professionals can make the referral with their client's agreement.
In addition, ARA have a dedicated team who can provide outreach talks across the South West (including Devon and Cornwall). These involve one-hour workshops to both young people aged 11-19 to raise awareness of problem gambling and professionals alike. If organisations are interested, they can contact: Lindsey Taylor – Devon and Cornwall – LindseyAnneTaylor@recovery4all.co.uk | Tel: 07903 321991
We hope these support services, tips and advice has been helpful. Let us know if you know of any good tips or services as we can help signpost others to them.
< Saturday Screen Suggestions #6
Workout Wednesday #7 >