Endometriosis affects 1 in 10 people assigned female at birth. It has no known cause and no known cure. Endometriosis is a condition where tissue similar to the lining of the womb starts to grow in other places, such as the ovaries and fallopian tubes. It's a long-term condition that can have a significant impact on your life, as Laura details here in her personal story about her own diagnosis.
Laura's story:

"Around four years ago I started with daily abdominal pain that increased over weeks and months. After many, many visits to the GP surgery, scans, tests and a private GP appointment at the local private hospital, it was suspected I had endometriosis and I was referred on for surgery. At that point in time, I had had so much pain lasting months.
I didn't know much about endometriosis, I had only heard the condition mentioned on a talk TV show during that time and at which point my husband said; "You tick off all of those symptoms, I bet that's what it is!"… it pained me to tell him he was right!
I had always had a terrible time growing up with periods. Often throwing up in pain, missing school/university classes but was often told 'you have a low pain threshold' and 'just get on with it' but when I explained the history to the private GP who specialised in women's health, she thought it was plain to see.
Eventually, and whilst waiting for surgery, I was prescribed a cocktail of medication including an opioid painkiller. Ironically these medications only took the edge of the pain and also had unpleasant side effects, meaning I felt like I was on another planet most of the time, and driving was out of the question if I had resorted to taking the opioid that day.
By this point I was down to reduced hours at work, working as much and when I could, usually mornings as I was often in so much pain I had to rest the remainder of the day. I couldn't walk my dog, drive far, and I certainly couldn't do my normal hobbies which involve mountain biking, hiking and rock climbing.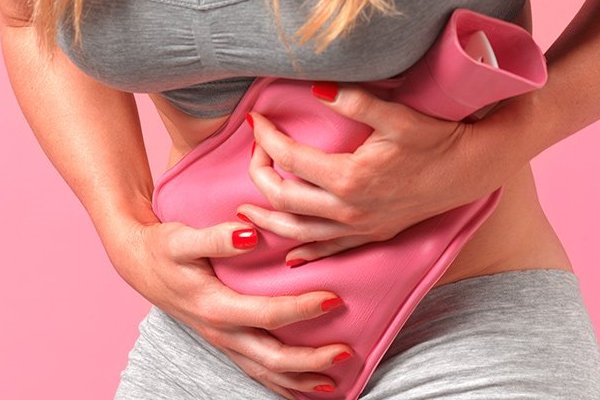 I felt quite alone at work. My job involves visiting schools and supporting students across the whole county and I had to cancel a lot of visits last minute which did upset many people when they were expecting my support. My manager was great, she was flexible around my working, and kept in touch with me and my health. The problem was, it was unknown at this point if it was endometriosis, and even if it was, I didn't know anyone with the condition to ask for advice. My friends and family carried me along, adapting to what I could do and just being there for moral support.
The highlights of my days at this point involved sitting in the garden with a coffee. I could manage planting a few things but after 20 minutes of any sort of movement I was in pain and needed to curl up somewhere.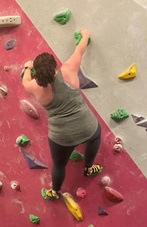 I had key-hole surgery to remove the endometriosis which was found to be on the nerves in my abdomen. After about a year following surgery the pain slowly ebbed away. That was a difficult wait because the scars of the surgery had long-healed and I was worried that the surgery hadn't worked. I am so grateful to be able to say I am pain free most of the time.
It took me a further couple of years to be back to fitness as certain movements and exercises would flare up some pain again.
I'm now in a sort of 'maintenance' mode. I'm told the endometriosis may come back and I may need further surgery down the line. I was also told if I wanted to have children, I had to plan to conceive soon after surgery for the best chance of success. For me this wasn't a concern, but I know for others, being told if they wanted children and to be told you have to do it now while you can, is terrifying. I am now prescribed medication to prevent having periods which would cause the endometriosis to grow back, but this isn't the solution for everyone with the condition.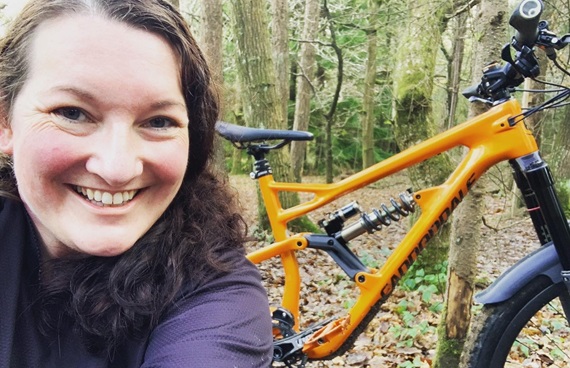 I'm just thankful that the surgery worked and that I'm currently fit, happy and well. I'm doing all the active things I can now, in case it does grow back and I do need further surgery down the line. There's not a day that goes by where I look back to where I was and where I am now and am thankful that for me, surgery worked first time. I know this isn't the case for a number of women with the conditions. I also know that my case of endometriosis is mild, there are some real warrior women out there that are left in pain every day because of this disease. Other women have had to have organs removed, organs separated as they were stuck together and complex surgery around the whole body to remove endometriosis. It is a disabling condition and the quicker it is diagnosed and removed (where possible) the better!"
Due to her personal experience, Laura has collaborated with other staff members who have also received endometriosis diagnoses to set up a staff endometriosis support group! Well done Laura!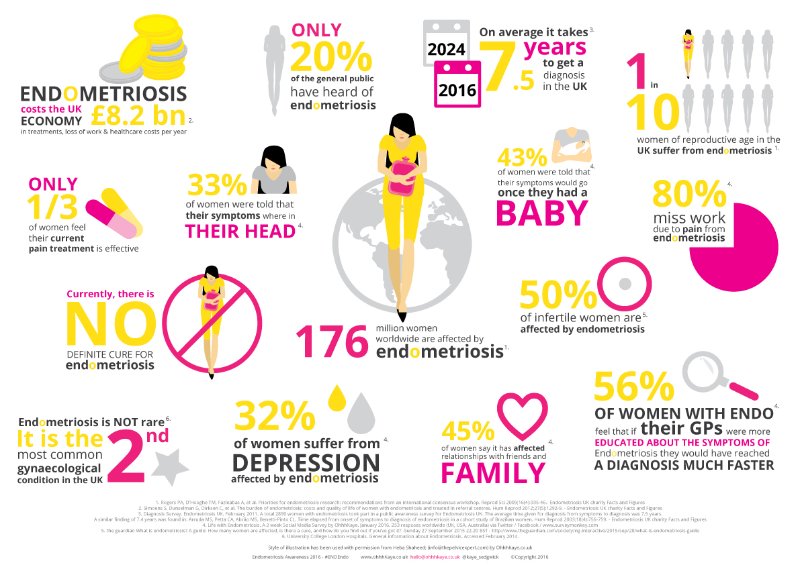 A little bit about endometriosis
Endometriosis affects 1 in 10 people assigned female at birth. It has no known cause and no known cure.
Diagnosis can only be made through laparoscopy (surgery). The average time for diagnosis is 8 years but many people are diagnosed decades after onset of symptoms.
Endometriosis can be found throughout the body, but more often found in the abdomen on places such as the uterus, bladder, bowel.
It can affect a woman's fertility and can drastically affect a person's daily life.
The classic endometriosis symptoms include (but are not limited to):
Painful periods
Pain during or after sex
Infertility
Painful bowel movements
Fatigue
For more information about Endometriosis, Endometriosis UK have an extremely informative website for information, guidance and support. They also take a very active part in campaigning for better care, shortening diagnosis times and increasing support for those with the condition.
Keep the wheels spinning this Winter! >