At the beginning of 2020 I did something that was very unlike me. I made two New Year's Resolutions. Normally I do not commit myself to anything goal related (unless it is essential for work - don't worry guys, I love doing my PDS (Cornwall Council's employee rating system)) because ultimately, I know I probably won't stick to them. This year however, I was determined. I set two realistic and simple goals:
To be in the outdoors and walking more
To spend more time with friends
Why did I decide 2020 was the year to commit to some goals? I am a fairly resilient person, and I think most people will say that I am a positive and bubbly person (and I think I would agree, and add in a sparkling wit, shapely legs, a love of stoats…and mouth like a sewer) but what many people don't realise is that I am also a classic worrier and constantly plagued with self-doubt (about my looks, my ability to perform a task, deliver training, undertake exercise…the list goes on). I am always being told to be more assertive and confident about voicing my opinions and I tend to go bright red at the drop of a hat when I feel embarrassed (which is most of the time). I believed, and still do, that what would really help my confidence is exercise, building up my physical fitness and connecting more with my wonderful friends and family.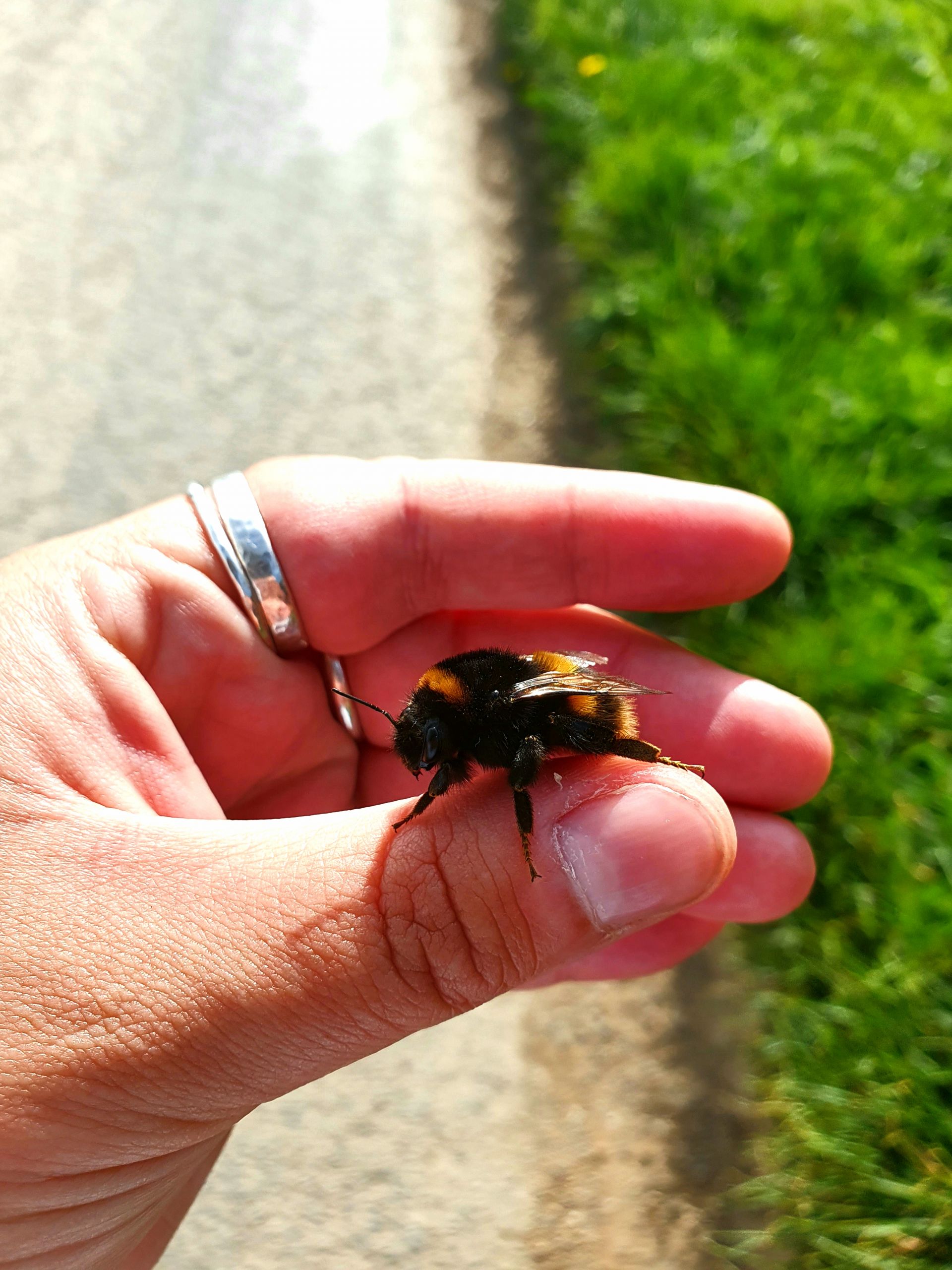 2020 didn't have a great start, a childhood friend passed away, I had a close and much beloved family member rushed to Treliske hospital and there they spent the next month. It meant that I spent my spare evenings after work and my weekends visiting them. Thankfully, much to our surprise, they made it home after a long time in there, something at one stage I really didn't believe was going to happen. Around this time, I also undertook an interesting, but full on and in-depth NEBOSH Occupational Health and Safety course. Why am I sharing my life story? To bore you? Possibly, but I guess in a way it is my classic action of making excuses for not even starting on my resolution work for the first three months of 2020. I felt physically, mentally and emotionally fatigued and at the end of the day I would retire to my place of safety – the sofa.
Fast-forward to March 2020 and the UK government announces we are to go into a state of lockdown due to the dreaded covid-19, non-essential work is to be ceased, key workers are the new legends of the world, most of us are to remain at home except for essential journeys and we are told only one exercise session outside the house is to be permitted.
I decided that I would wholeheartedly commit to getting my walking goal underway; my thinking being I couldn't possibly waste my one outdoor exercise a day. What is very unlike me is that I have actually stuck to this goal. So far, I have been walking every day bar one (that particular day I just felt like vegging out on the sofa – the usual). I started by doing fairly relaxed walks, just enjoying the wildlife and scenery that immediately surrounds my village. After a few of these beautiful, but short, walks I started to ponder how can I track my distance covered and map my journeys and improve upon this. People were also asking me what distance I had covered in my walks and, like a technophobe, I was trying to calculate the distance on maps – which is not an exact science according to my skills! Someone recommended that I download the Strava app and three weeks later I haven't looked back. That first week I covered 23.9 miles and I am currently trying to keep it at around 30 miles a week and improve on my pace. My feet still haven't forgiven me though, ever had a blister on a blister?!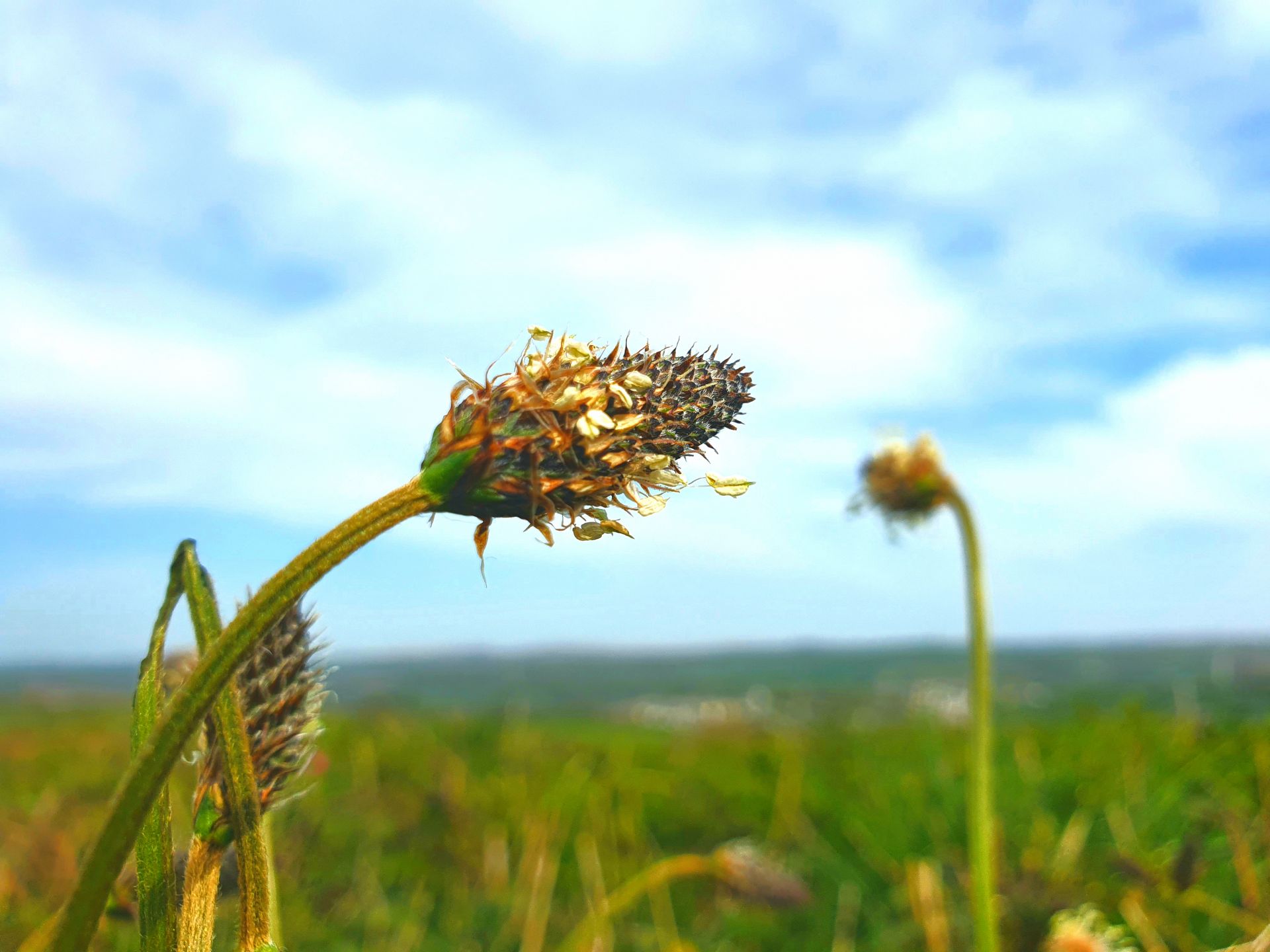 This may sound unimpressive to some, whilst others may be disinterested (which sometimes used to be my stance on any physical activity chat) but what I can say is that I would urge anyone to use their one exercise outside a day, whether it is on your own listening to music like me, or out with their nearest and dearest on a walk, bike ride or run. I feel my confidence in myself is growing each day and when I get home after a long walk I feel I have a calmer mind and I am not thinking about the ten thousand jobs on my to do list or what GIFs I can send to people on Microsoft Teams (obviously I am not serious…I live for GIFs so this is never far from my thoughts).
As an end to my wittering's and draw to a close on this portion of the blog piece I just wanted to add two points:
Do not be too hard on yourself, have fun and enjoy the outdoors – even if it just being in a garden or park.
As for those wondering about my second goal - this has also come naturally with the lockdown. I am having more facetimes and zoom meetings than ever and reconnecting with old friends. The realisation: I am just as bad, if not worse, at pub quizzes as I envisaged I would be and drinking neat spirits is sometimes fun.
Why write this astounding blog piece? To start a new online campaign and map out walks or bike rides you can do now from your front door, or for when we can travel (if the route isn't close to your home). The idea: to inspire you to get out and to encourage you to share your routes with us.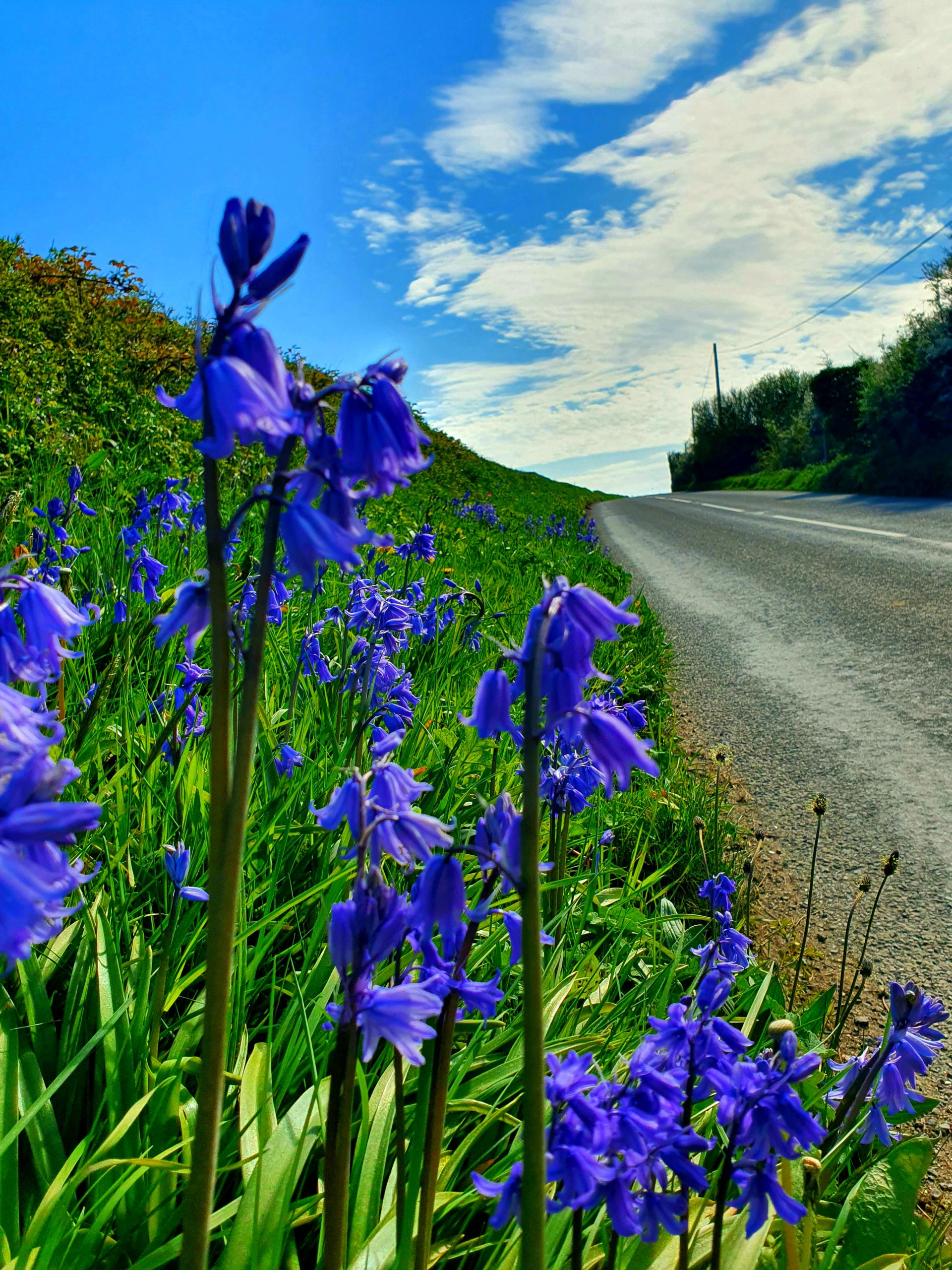 Walk One – St Teath village and the surrounding countryside (loop).
This walk is approximately 5 miles and includes some hilly terrain in and out of the village.
START: The village church, on road free parking is available all around the church (if you are travelling after lockdown).
Head north out of the village along the B3267 past the village pub and school on your right (not the same place). The road will start to steadily increase in incline out of the village.
Carry on up this hill for approximately a mile. At the top of the hill you will cross an old railway bridge. I usually use this spot to stop and have a breather, a drink and enjoy a couple of calming minutes before I continue. You will hear birdsong continuously.
Continue along this road for just under one mile. If you look to your right at Rosebud Farm Touring Park on a clear day you can see up to Bodmin Moor and the tors of Brown Willy and Rough Tor are easily spotted. I usually stop here on a clear day to enjoy the view and spend a mindful moment. Once you reach the junction at Westdowns you will need to turn left onto B3314. Just after this junction if you look to your right the views down to Tregardock and Treligga are stunning. I always like to take a moment on the roadside verge and enjoy the view and inevitably take a few photographs (the walk to Tregardock is equally beautiful, if not more so – this will be published on another day)
Continue along the B3314 for 1.9 miles. The views along this road are stunning. All along your right you will be able to see views down to see the sea, a view that just cannot be captured by a camera and something I always miss whilst in a car. There are many field entrances on the right where you can stop to enjoy the view down to the sea, along these verges are many wild flowers also. Here you can find evidence of many pollinators and multiple types of bee. If you look to your left along this road you will also enjoy beautiful views up to the moor again.
CAUTION: This is a main road so be wary of traffic.
At the Port Gaverne, St Teath crossroads turn left onto the road back to the village. Continue along this road for 0.2 miles and turn right onto Treroosel Road.
Continue along Treroosel road for 1.5 miles – you will notice stunning views across the valley to your right and directly in front of you a clear view of the moor and the tors again. I always enjoy stopping in field entrances along the way to enjoy the view and be mindful.
Once you reach the end of Treroosel road you will find yourself back in the village opposite the local butchers (if you are a meat eater Kevin does particularly good quality, local and reasonably priced meat) turn right and you will find yourself opposite the village church back at the start point. I always enjoy stopping in the churchyard. It is a 'wild' churchyard which means they encourage wildlife and I always find a whole host of insect life, evidence of mammals and lots of bird life. You will often find crows nesting in the bell tower.
FINISH: You have walked approximately 5.2 miles and an elevation of 375 feet, well done.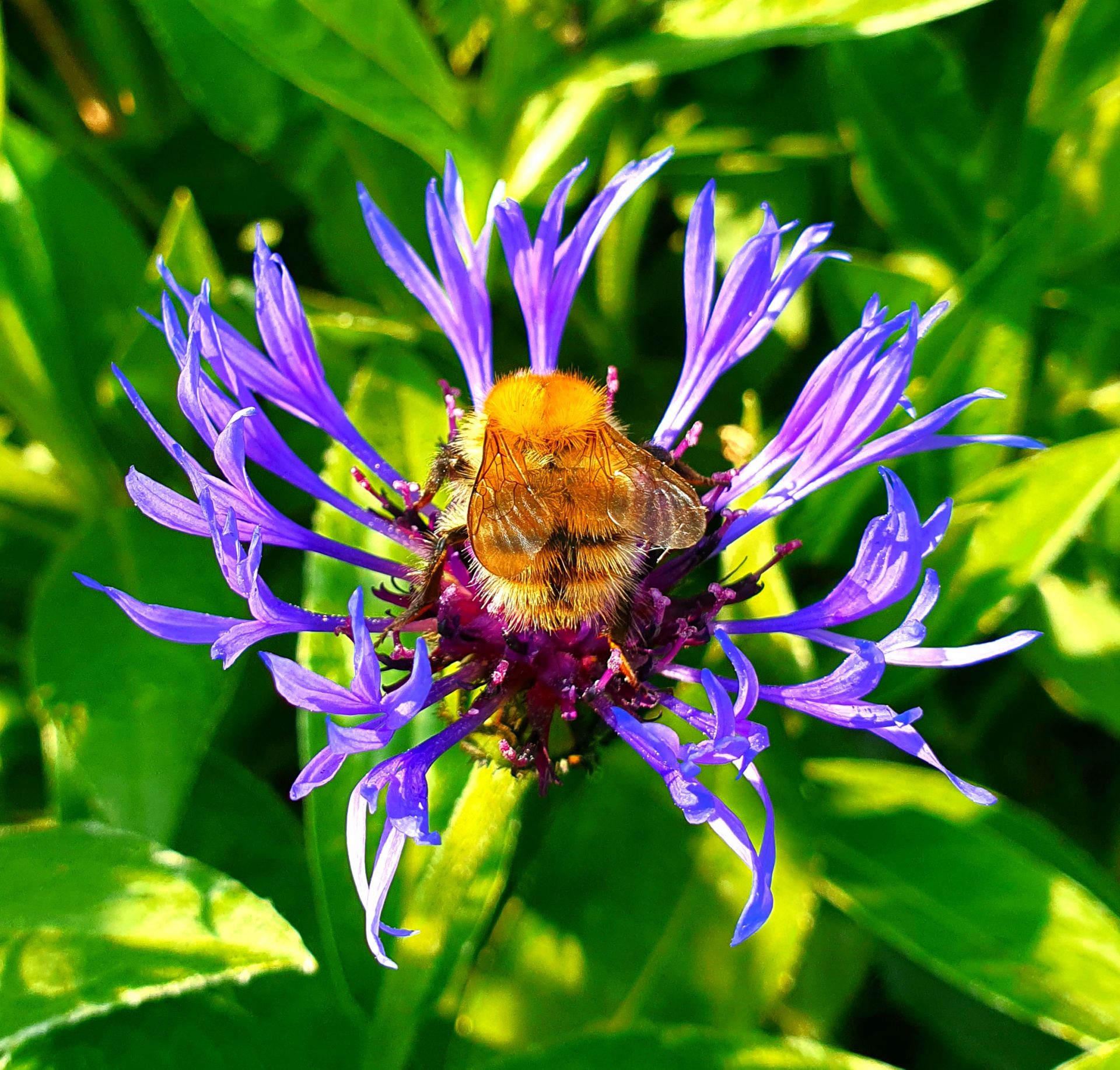 < Hobbies at Home #5
Workout Wednesday #5 >